Working with you to SIMPLIFY the start to your Clear Aligner journey.
5 Step Roadmap to Clear Aligner Success
If you want to learn how to start offering clear aligners in your practice but don't know where to start... follow these steps
1. Educate Yourself
Watch Free Masterclass: How To Start + Dominate The Fastest Growing Procedure In Dentistry, Even If You Have Never Done A Case.
2. Deep Dive with Aligner Launchpad
Enroll In Aligner Launchpad (comprehensive virtual clear aligner training program): Can be used for all clear aligner brands like - Invisalign, ClearCorrect, Reveal, SureSmile, CandidPro, Spark, etc.
3. Master The Skills
Watch, learn, and master through ALL the training videos.
4. Implement & Grow
Utilize the resources and knowledge to integrate clear aligners seamlessly into your practice.
5. Achieve Fulfillment
Elevate your career and relish in the rewards – more time, more money, and unmatched job satisfaction.
FREE MASTERCLASS
How To Start + Dominate
The Fastest Growing Procedure
In Dentistry,
Even If You've Never Done A Case!
Click the button below to register for this FREE game changing masterclass!
Register Here
Unlock the Potential of Clear Aligners in Your Dental Practice
Introducing: Aligner Launchpad
The Ultimate Clear Aligner Training Program for General Dentists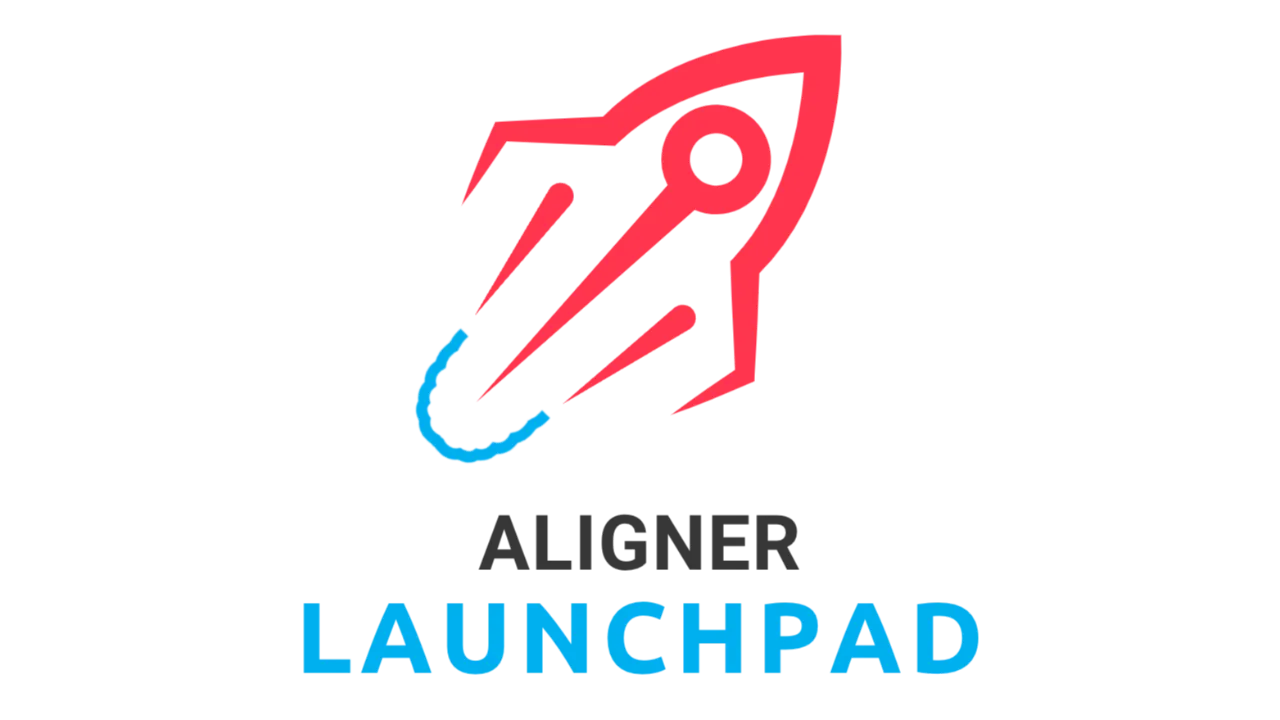 Aligner Launchpad Features:
🎓

Versatile Learning
Suitable for all major clear aligner brands – Invisalign, ClearCorrect, Reveal, SureSmile, CandidPro, Spark, and more.
💻

Adaptive & Digital
Embrace the convenience of self-paced, online learning.
✨ Who this is for..
Open-minded general dentists who have little to no experience with aligners and are looking to take their career to the next level
Be one of several dentists to START over 8 cases in their FIRST month following completion of program
Real Stories, Real Success
Hear from Our Satisfied Members
Hi!

I am

Dr. Avi Patel

,

YOUR

Clear Aligner Advisor

!
I am a dentist - just like you. I wanted to be a dentist because I wanted 3 things in life.
Time

,

Money

and

Fulfillment

.
Before I became a dentist - I thought dentists had all 3 of those things, which drew me to the profession.
They had

time

- because they didn't have to work long weeks. They had

money

- because they had a comfortable 6 figure income.
They also had

fulfillment

in their day to day- because they were able to help people and make an impact every single day.
I am not the only person who thinks this right?
This was

the dream we were all sold on right

?
When I graduated dental school - and my first few years working as a dentist were the farthest thing from this dream. I was

working 6 days a week - BARELY making 6 figures

- and I was doing

boring unfulfilling monotonous work

.
Fast forward through 8 associateships in 2 years and I was in the express lane to a dark place mentally.

I was 2 years out of school and I was BURNT OUT.
The pandemic hit - I was out of a job - forced to pause and re-evaluate my life/career. I knew I needed to do something different. I knew I needed a change.
Should I quit being a dentist?
No.
I

doubled down on my education

and

invested in myself

. I learned how to do a procedure that would hopefully REIGNITE my passion for dentistry again. Something NEW. Something FUN.
Something that would allow me to have the freedom of

time

,

money

and

fulfillment

.
I learned how to do Clear Aligners. I watched webinars, leaned on mentors, and took courses. All of this combined with ACTION and DETERMINATION got me to start over

50 cases

in my

first 6 months

of implementing aligners.
That is over $250k in revenue… this was life changing money.

This was not common for most dentists. I know this because the reps for the aligner company I was using told me so.
They told me most dentists struggle to start cases and do them consistently. They told me I was different. I didn't believe that. I know this because the start of my journey is just as common as the next dentist:
Toxic associateships leading to a depressed mental state - hating our jobs and our lives

. Something needed to be done.
After experiencing this new way of practicing - I have found

a way out of the dental rat race

through Clear Aligners.
With aligners - I am able to work part time and make twice as much as I did before aligners.
More dentists needed to know about this and I felt compelled to share this with my colleagues.
My goal was to

simplify the implementation process

by learning the fundamentals of aligners so that it isn't so scary to start and teach this to others. This is my calling.
This is where you come into the story…

You are here because you have a digital scanner and are somewhat interested in Clear Aligner implementation.
Y

ou're either 1) not doing any cases at all, or, 2) you're just doing a few here and there

(probably whenever your patient asks for it)

.
This is a MASSIVE opportunity that you are letting slide by in your practice.
You are robbing your patients of

essential treatment

for their comprehensive oral health and from a business perspective, you are sitting on an

almost passive

revenue stream.
I want you to realize that implementing Clear Aligners into your practice could directly result in

improving your quality of life

.
I believe there is only upside for you and your practice - allowing you to diversify your coded procedures and maybe even allow you to reduce your time in the chair.
Clear Aligner therapy is something you probably were not taught in dental school and if you were, it wasn't enough to give you the ability to confidently offer it to patients without

additional guidance

.
There are a few high quality outlets of continuing education on Clear Aligners today that were pivotal

for me,

however, I consistently find doctors who attend 3-day sessions and are unable to START once they return home.
The START is key and IMPLEMENTATION is not one size fits all.
Doctors that I teach had 0 to 2 Clear Aligner case starts per month and immediately went to 8+ cases within their first month after working with me - 8 cases, that's $40,000 in additional revenue that was sitting in their practice.
Not to mention, the doctor now has the confidence to likely maintain that rate for years to come and can now offer a service many patients are looking for today from their general dentist.
You're capable of the same success.
The

biggest challenge

for a general dentist is the Monday after a weekend CE course, and you try to take ALL of your learnings and implement them into your practice.
But then one of many daily practice challenges arise and you either lose momentum, have less confidence as the week goes on and before you know it, it is two weeks after the course and you did the same amount of cases you did before you went.
At that point, you go back to the way you were doing things and think
"

it's fine, maybe it's not for me

."
It's tough

. I get it. I have been there.
That's where YOUR

Clear Aligner Advisor

comes in.
Whether you have taken courses or not -

I am here to help

you learn

HOW to effectively

implement

Clear Aligners

into your practice

tomorrow

.
When we work together, you get to

bypass

all the early struggles that come with Clear Aligner implementation and you get to use the solutions to my challenges and my struggles to expedite YOUR Clear Aligner journey.
I work directly with you to establish

goals

,

initiatives

and a

clear and SIMPLE strategy

for successful Clear Aligner implementation throughout the office by focusing on 2 key areas:

onboarding and growth.
I will teach you everything you need to know to dive into Clear Aligners confidently, and set yourself up for success to deliver the highest level of quality care for your patients.
You can do this. I believe in you.
Register for my

FREE MASTERCLASS

to learn more!
Dr. Avi has been an integral part of the Clear Aligner growth at my practice. I started out having no experience with Clear Aligners and got

8 starts in my first month

when working with Dr. Avi. He provided me with
personalized and easy-to-understand Clear Aligner strategies and protocols
.
I highly recommend him to anyone looking to go to the next level with clear aligners!
Dr. Krishan Patel, DDS, MBA
Dr. Avi helped me see Clear Aligners as more than just an esthetic tool to help patients straighten their teeth. He bridged the gap between esthetics and functionality.

I now use Aligners as something I suggest to all my patients because it's benefits on occlusion and periodontal health. I have a surgery based practice and place a lot of implants. Dr. Avi broadened my horizons and showed me how aligners could aid in the longevity of my implants due to fixing traumatic occlusion.
Dr. Aleka Zimmer, DDS
Follow me on Instagram for Clear Aligner tips!
Send me a DM if you need help!
Follow me here
Have questions on my MASTERCLASS or Clear Aligner Blueprint? Send me an email
Email me here